New Therapy Programs!
Survivors of human trafficking have enormous hurdles to overcome. We work hard to ease those hurdles as each survivor walks her path to freedom.
Mirror Ministries' Survivor Services utilizes Specialized Human Trafficking Advocates as an essential piece in the fight against human trafficking here in the Tri-Cities. Our advocates build relationships with vulnerable youth and adults to identify victims of human trafficking and to support survivors on the long road toward freedom.
In 2016, we served thirty-eight youth survivors of commercial sexual exploitation, commonly known as sex trafficking. With expanded employee and volunteer capacity, we are poised to serve even more survivors in 2017.
We are implementing new therapy programs to support survivors on their journey to freedom, and we need your help to make these programs and other services available to all survivors in the Tri-Cities who are signing up. A donation of $10 or more would be a greatly appreciated contribution to these therapy programs. Learn more about these programs below. We are also seeking donations of guitars for our music therapy classes.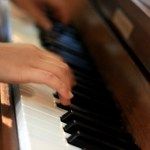 Music Therapy Music has been used as a therapeutic tool for centuries and has been shown to affect many areas of the brain, including the regions involved in emotion, cognition, sensation, and movement. This impact, combined with the engaging nature of music and the diversity of music forms, makes music uniquely effective in the treatment of a wide array of physical and mental problems, including depression, anxiety, and hypertension.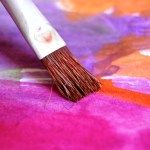 Trauma-Informed Expressive Arts Therapy is a form of expressive therapy that uses the creative process of making art to improve a person's physical, mental, and emotional well-being and is effective with children, adolescents, adults, families and groups. The creative process involved in expressing oneself artistically can help people resolve issues as well as process and manage their feelings, reduce stress, and improve self-esteem and awareness.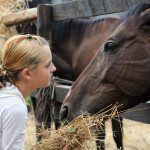 Equine Therapy Working with horses allows the client to develop a relationship by learning and practicing skills that are crucial to healthy interactions while experiencing the unconditional acceptance from the horse. Equine therapy has shown to have many positive benefits when correctly taught by certified therapists. These benefits include: Confidence, Self-Efficacy, Self-Concept, Communication, Trust, Perspective, Decreased Isolation, Self-Acceptance, Impulse Control, Social Skills, Boundaries, and Spiritual Connection.
These new therapy programs will help ease the hurdles for survivors of human trafficking as they press on toward freedom. Please consider making a donation of $10 or more toward Mirror Ministries' Survivor Services or contact us to donate your guitar.
In addition to your donation, support Mirror Ministries while you shop by choosing us as your charity to support at smile.amazon.com and through the Fred Meyer Community Rewards Program at fredmeyer.com/communityrewards.