Courage: Livestream Breakfast Fundraiser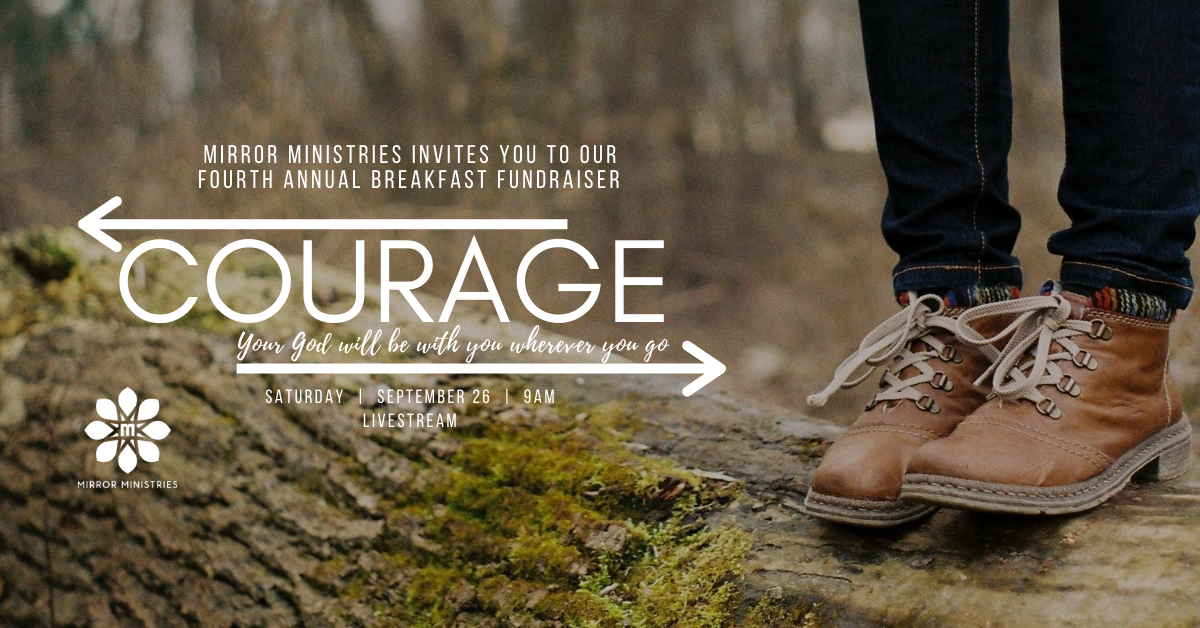 Online exploitation is rapidly expanding with the current pandemic. This leaves children more vulnerable to online predators, those without work more vulnerable to exploitation, and the whole system more difficult to expose. Without our services, victims of sexual exploitation would be even further from hope than ever.
We have a saying that "healing happens in relationship." Because of that reality, the current health guidelines are hitting survivors of trauma especially hard. Without in-person relationships, their healing could stall out or regress.
That's why we have set up ways to meet safely, one-on-one or in small, outdoor groups, with our clients. We are continuing to build those key relationships our clients need to grow and heal.
Your generosity makes these programs possible for survivors. The results of our annual breakfast fundraiser typically provide services for about 5 survivors each month, roughly 10% of our annual funding. God has a way of making good out of difficult situations. By moving our annual fundraiser out of one large room and into homes through livestreaming, we have the potential to reach even more people with our vision of hope.
You can fulfill a vital role in these survivors' lives by hosting a livestream gathering.
We are asking every champion of Mirror Ministries to host a small gathering, up to 5 people per state guidelines, to eat breakfast together and participate in our livestream fundraising event on Saturday, September 26 at 9am.
What does a Livestream Host do?
-Attend two Host Online Host Training Meetings (dates)
-Invite your friends and family
-Provide breakfast for five people
-Share the story of your connection to Mirror Ministries
-Tune into the livestream and watch it together on Saturday, September 26 at 9am
-Collect donation envelopes and return them to Mirror Ministries
Please take the time to prayerfully consider this opportunity to deepen your involvement in Mirror Ministries, make a difference in your community, and engage your network of friends to join you in this important ministry.