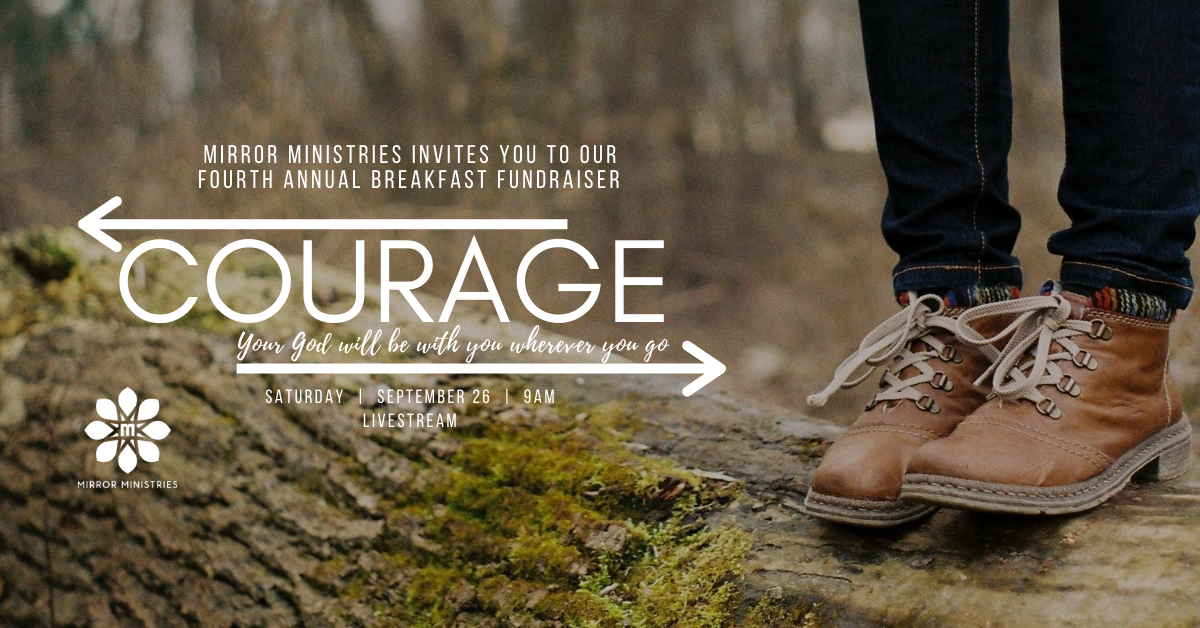 Are you passionate about serving survivors of sex trafficking? Does the idea of reflecting the grace of God to victims and survivors inspire you? We'd like to invite you to share your passion for serving survivors of sex trafficking with your friends and family.
Our annual breakfast fundraiser usually funds services for about 5 survivors each month, roughly 10% of our annual funding. And this year, we are expanding our reach by moving our annual fundraiser into homes through livestreaming.
Would you fulfill a vital role in these survivors' lives by hosting a livestream gathering?
We are asking every champion of Mirror Ministries to open their home and host a small gathering, up to 5 people (per current state guidelines), to eat breakfast together and participate in our livestream fundraising event on Saturday, September 26 at 9am.
What does a Livestream Host do?
Attend one online Host Training Meeting on Sep 21 from 6:30-8:30pm (contact Calie at volunteer@mirror-ministries.org if you can't make the training but still want to host)
Pray, along with us, for the Lord to be in the midst of our inviting & gathering
Invite your friends and family (others that might share the vision and mission)
Provide breakfast for five people in your home
Share the story of your connection to Mirror Ministries
Tune into the livestream and watch it together on Saturday, September 26 at 9am
Collect donation envelopes and return them to Mirror Ministries
Please take the time to prayerfully consider this opportunity to deepen your involvement in Mirror Ministries, make a difference in your community, and engage your network of friends to join you in this important ministry. Contact Calie to with any questions or to let her know you're interested:
Calie Clements, Volunteer Coordinator
volunteer@mirror-ministries.org
509-713-4844
If you already know you want to host, you can register now.
Thank you for being a vital part of Mirror Ministries!